THE FIRM HISTORY IN MORE DETAIL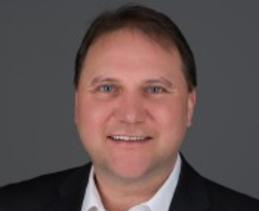 Glenn Parks, CPA, CGA obtained his professional accounting designation in 1998 and was an independent member Partner of EPR Canada Group (Managing Partner, EPR White Rock) for 2001 – 2015. At the White Rock accounting and tax office, Glenn grew a small client base into a very respectable firm with dozens of small businesses, partnerships, owner-managers of business corporations, and hundreds of high-net-worth individuals as clients. He also handled a wide spectrum of trust and estate work for many lawyers, notaries, local families and their loved ones.
Born and raised in the Lower Mainland, Glenn is very familiar with many communities and industries. Prior to living and raising his 4 wonderful kids in White Rock, Glenn spent many years in Coquitlam, Port Coquitlam and Maple Ridge, gaining experience and articling from both The Loewen Group in Burnaby and Wajax Industries in Coquitlam. His appreciation and love of public practice eventually drew him back and Glenn has been helping people with accounting and tax related issues ever since.
Glenn resigned as Partner of the EPR Maple Ridge, Langley, White Rock on December 31, 2015 after 17 years with the Firm and almost 28 years of public practice experience. He now runs his own local tax and accounting practice with the aide of his lovely wife and wonderful children. Glenn also continues to volunteer his free time to numerous local charities and is heavily involved with local sports organizations.
Glenn relocated his accounting firm to South Surrey / White Rock in January 2019. The office is currently located on the third floor of the Semiahmoo Professional Buildings to the West of Semiahmoo Mall, above Scotia MacLeod at #304 – 1676 Martin Drive, Surrey, BC V4A 6E7. The firm is expecting to relocate one final time to the old Strides location on the ground floor of 1656 Martin Drive, once the construction of the space is completed.
Please do not hesitate to contact Glenn and Staff at 604-536-5555 for the latest updates and meeting availability.
"Please do not hesitate to give me a call if you would like a second opinion either! 604-536-5555"